A New Year's Guide to Pet Exercise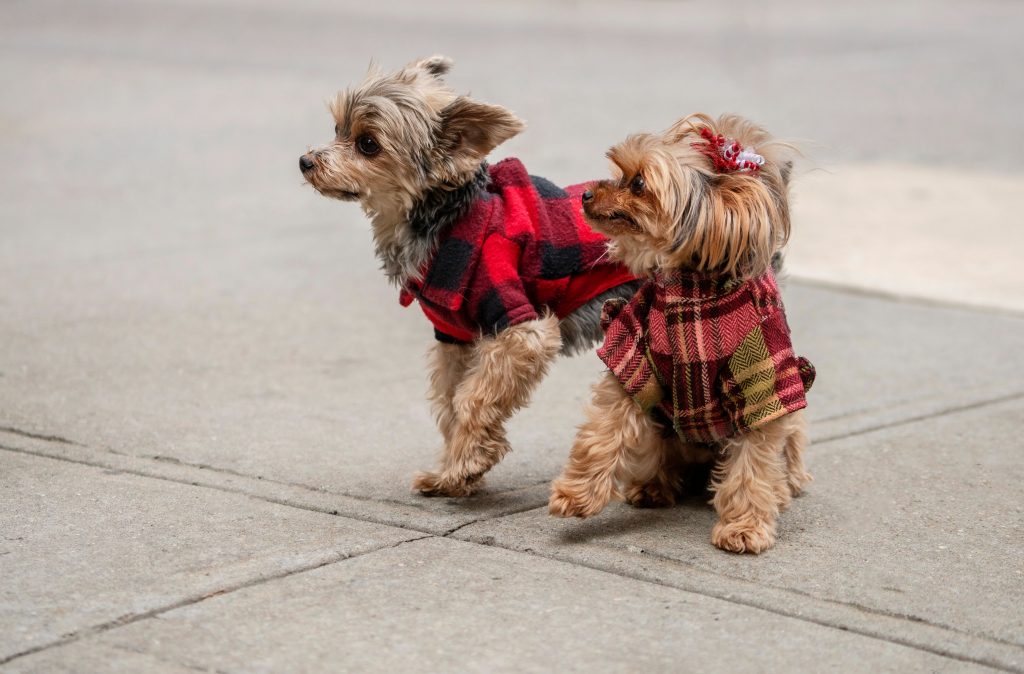 The holidays are all about giving, and our waistlines are the visual receipt. If your pants seem to be a bit tighter than last month, there's a good reason. Chocolates, pies, cookies, boozy drinks, and fatty meats are to blame for human holiday pounds, but how can we account for weight gain in pets? It has to do with making time for regular pet exercise opportunities, every single day.
A Close Look
It's normal for pet exercise to end up on the back burner during the holidays, but the lapse definitely has consequences. Not only does the drop in physical exercise affect behavior, but the shift in routine can lead to weight gain.
When it comes to keeping your pet at a healthy weight, prevention is the best method. It can be very challenging to keep the pet exercise routine going between parties, cookie exchanges, and light displays. However, if their daily exercise requirement is met, your pet will be better prepared to handle seasonal shifts.
Making Up for Lost Time
One way to counter temporary changes to pet exercise is to limit treats and slightly reduce meal portions. When life returns to normal, replenish portion sizes to balance out their energy expenditure. Before making changes to your pet's diet, let us help you with nutritional decisions.
Because the effects of extra weight gain on pets can be detrimental in the long run, we encourage you to stay in front of even subtle changes to their appearance. If you cannot be there to exercise them every day, consider hiring a pet sitter or boarding/daycare facility that can supplement pet exercise in your absence.
Diabetes in Pets
Weight gain in pets can result in various health conditions, such as arthritis, high blood pressure, liver or kidney disease, and, of course, diabetes. If you ever notice the following symptoms of diabetes, please let us know:
Increased water consumption
Vomiting
Vision problems
Fruity-smelling breath
Changes in appetite
Ideas to Boost Pet Exercise
Virginia winters can be mild, but we still get the chills! As such, it's important to invest in waterproof and/or insulating outerwear for your dog. A supply of pet booties can go a long way, or paw wax can help protect sensitive paws from the cold and wet.
If fully equipped, pet exercise in inclement weather is a lot easier to handle. While outside, equally enjoy the trails or city streets.
Indoor toys and games, like tug, hide'n'seek, and puzzles can offset seasonal doldrums. Always rotate out boring or frequently used toys, and replenish with exciting, different toys every so often.
Alternatives to Holiday Calories
As a pet expert, you know that they shouldn't get anywhere near potentially toxic foods, including fatty meats, chocolate, raisins, onions, and more. But they can still enjoy the holiday splendor with lean white meat, steamed carrots or green beans, and unsweetened pumpkin.
Health and Wellness in the New Year
We all feel a wave of optimism when the new year begins. Let this transition open up all the wonderful ways you can impact your pet's overall health and wellness. Excellent nutrition, plenty of affection, and daily pet exercise all contribute to high quality of life.
As always, please call us at (703) 920-5300 with any questions or concerns. From all your friends at Arlington Animal Hospital, Happy New Year!
Office Hours
Monday

8 a.m. – 8 p.m.

Tuesday

8 a.m. – 8 p.m.

Wednesday

8 a.m. – 6 p.m.

Thursday

8 a.m. – 6 p.m.

Friday

8 a.m. – 6 p.m.

Saturday

8 a.m. – 2 p.m.

Sunday

CLOSED

Doctors' hours are by appointment only.