Posts in Category: Pet Travel & Boarding
You're riding in the car with your best pal and all of a sudden you hear them retch. Oh no! There's another mess to clean up, and your pet clearly doesn't feel their best.

Car sickness in pets is a common issue that pet owners relate to us. There are a few reasons for this and the team at Arlington Animal Hospital is here to help you deal with a dog with car sickness.
Why Do Dogs Get Motion Sickness?
A dog with car sickness is much like a child with car sickness; they are either anxious about the trip to the point of getting sick or they suffer from motion sickness.

Continue…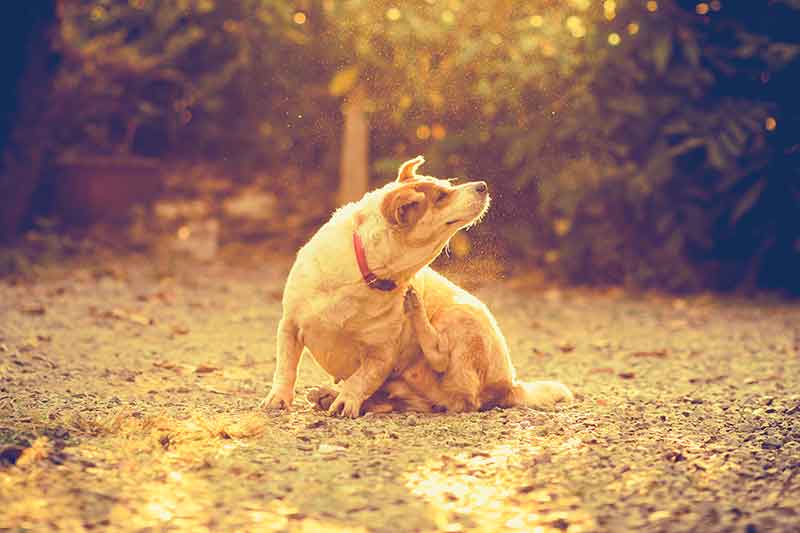 Fleas, ticks, and mosquitoes are fighting back. As a pet owner, you are probably aware of how annoying these pests can be to you and your pet. But you may not know that experts are now recommending year round parasite prevention.
Parasite Problems
The trouble with parasites is that they not only annoy you and your pet with painful bites, they can also transmit serious diseases. What used to be a problem from May – September is now a year round threat, thanks to warming climates and more resilient bugs. In the Arlington area, we're just not seeing the seasonal die off of parasites that we used to. So even one missed dose of your pet's preventive leaves them vulnerable to a host of issues.

Continue…
Preparedness is the name of the game when it comes to an emergency situation – or really any situation that requires a quick response. If your pet is injured or ill, knowing what to do and what you need is critical to a better outcome.
We're pretty sure you have a first aid kit for yourself and your family (and if you don't, we highly recommend getting one!), but it's equally important to have a pet first aid kit as well. While a basic first aid kit isn't the only thing your pet needs during a medical situation, it can help stabilize your pet while getting them quick treatment.
So, what are the essentials of a pet first aid kit? Let's find out!
The Essential Components of a Pet First Aid Kit
Both online and at your local pet supply store, there are a wide range of first aid kits on the market, but not all are created equal. It's likely you'll have to find a base kit and add to it. Here are some of the absolutes that go into a good pet first aid kit: Continue…
Office Hours
Monday

8 a.m. – 8 p.m.

Tuesday

8 a.m. – 8 p.m.

Wednesday

8 a.m. – 6 p.m.

Thursday

8 a.m. – 6 p.m.

Friday

8 a.m. – 6 p.m.

Saturday

8 a.m. – 2 p.m.

Sunday

CLOSED

Doctors' hours are by appointment only.